Back to Member Spotlight
Lyn Muench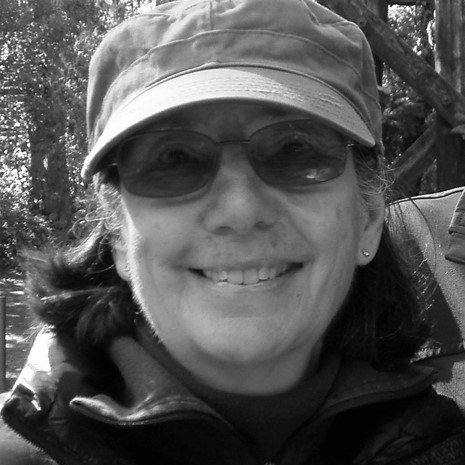 Lyn Muench of the Clallam MRC came to the Olympic Peninsula by way of Bangladesh and nearly twenty years of living overseas in Africa and Asia. An article in the New York Times about the "blue hole" of clear skies over Sequim and a job starting an aquaculture business for the Jamestown S'Klallam Tribe brought her here with her husband and daughters.
Fifteen years later, when the MRC was formed in Clallam County, Lyn was eager to occupy the seat held for the Tribe. As the only person in the three-member Natural Resources department who lived in Clallam County, she won out and has been on the MRC ever since. She appreciates the focus on saltwater that the MRC has, and is proud of the work the MRC has done. With good support from the County Commissioners, the work of the MRC has made progress in monitoring beaches for Paralytic Shellfish Poisoning, providing internships for Peninsula College students, understanding and promoting nearshore restoration associated with the Elwha Dam removal by convening an Elwha Nearshore Consortium. Clallam MRC was also the first to push for derelict fishing gear removal, which has led to the Sound-wide program the Northwest Straits Foundation is now engaged in. After 21 years, Lyn retired from her position as a Natural Resource Planner and Environmental Planning Manager for the Jamestown S'Klallam Tribe.
Being involved in the public outreach for the MRC Lyn uses her knowledge of water quality issues to spread the word about the importance of keeping septic systems operating properly, picking up after pets, and managing stormwater runoff. She currently serves as an MRC Alternate and Representing Commissioner District II.