Back to Member Spotlight
Phil Green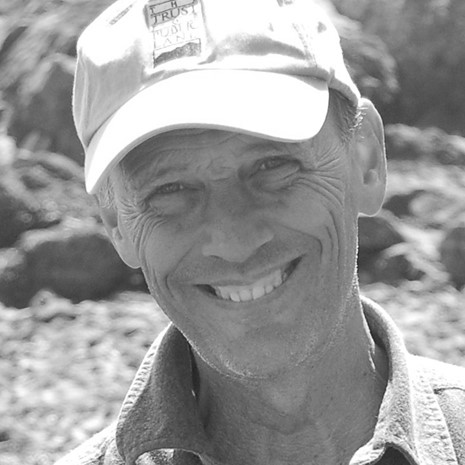 Phil Green joined the San Juan MRC in August 2013 though he has been attending MRC meetings regularly for many years. Born and raised in Massachusetts, Phil made his way to Washington State in 1973 for a job with the National Park Service. Phil attended Western Washington University (WWU) where he received his M.S. in Mathematics and went on to teach math courses at WWU and Skagit Valley College for over a decade.
In 1998, Phil began work with the Nature Conservancy coordinating Bald Eagle surveys in Skagit County during the winter months and monitoring Yellow Island as Preserve Steward throughout the rest of the year. Phil now works and lives year round on Yellow Island, keeping the island in its pristine and natural state and teaching visitors about natural history. He also collaborates with US Fish and Wildlife Service and WA Dept of Fish and Wildlife staff to monitor and protect the marine preserve that surrounds Yellow Island.
In his free time, Phil enjoys scuba diving, nature photography, and volunteering with local organizations including Sea Doc, the Marine Mammal Stranding Network and UW Friday Harbor Labs where he mentors students participating in marine bird and mammal surveys.