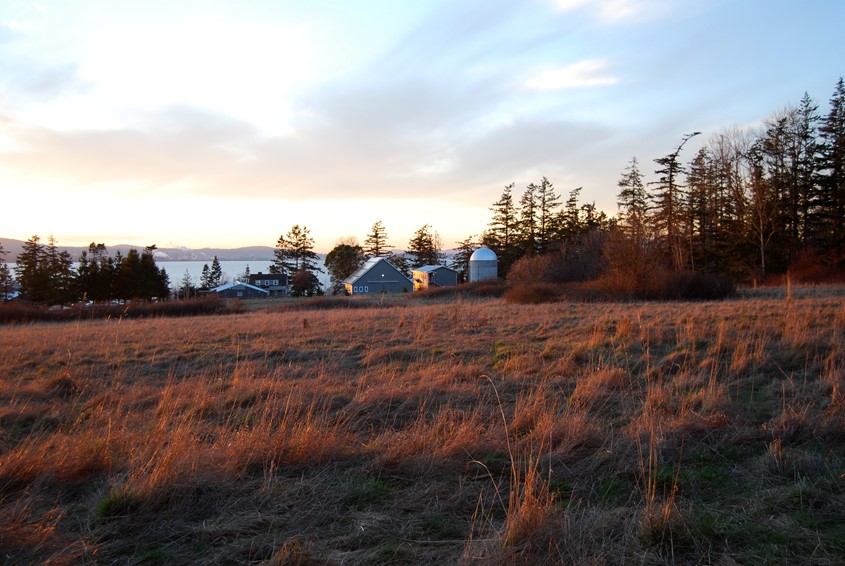 Position announcement: Director, Northwest Straits Commission
The Northwest Straits Commission currently has an incredible opportunity for an experienced strategic thinker, community collaborator and leader to manage and direct the Northwest Straits Commission.
This is an exciting opportunity for an experienced leader who wants to put their expertise and vision to work in service of a proven organization that values diversity, marine conservation, science and community driven work. 
Click here to read the full position description and find out how to apply. 
The Northwest Straits Commission is a regional coordinating body comprised of people who care about the marine areas where they live, and who work together to protect and restore marine resources.
The Northwest Straits Commission carries out regional conservation projects and supports the work of seven Marine Resources Committees through funding, technical support, training and regional coordination.
Find us on Facebook.     Follow us on Twitter.
More About Us and the Northwest Straits Region »
Net Ecosystem Improvement (NEI)

Northwest Straits Initiative

Two Net Ecosystem Improvement (NEI) WebEx presentations were held on January  24 and February 7. Dr. Ron Thom and Dr. Tom Mumford provided their the most recent version of the presentation (click here).

Are you ready for an oil spill?

Clallam

More than 20 billion gallons of oil moves through Washington each year, carried by vessel, pipeline, road, and rail. Oil spills are a hazard to marine life and their habitat. March is oil spill preparedness month and Clallam MRC and its partners are hosting three oil spill preparedness events for the local community, including trainings to provide community members with the skills needed to respond to an oil spill, and a public webinar to support communication between entities working on oil spill response and the community.

March 14 - Webinar "Staying Prepared in an Evolving World of Oil Movement" starts at noon. At this hour-long presentation you will learn about the recent improvements and current challenges Washington state environmental regulators face to keep the state's oil spill program strong. It will also cover bulk oil movement in Washington, implementation of the 2015 Oil Transportation Safety Act, properties of oil and potential impacts from spills, existing response capability and opportunities for staying involved. Click here to join the webinar at this link. Meeting password: spills18
March 24 - Oiled Wildlife Training - Search and Capture. The training, offered by the Clallam MRC and Islands Oil Spill Association, will take place at the Clallam County Fairgrounds starting at 8 am. The 8-hour training covers health and safety; search and collection planning; netting, stalking, teamwork, gear; effects of oil & secondary complications; "beak-to-tail" examination and treatment; and bird handling, intubation/hydration. Sign up here.
March 31 - Oiled Wildlife Training - Basic Intake & Stabilization. This free training is also offered by Clallam MRC and the Islands Oil Spill Association, will be at the Clallam County Fairgrounds starting at 8 am. The 8-hour training covers: health and safety; facility requirements; bird anatomy and family characteristics; effects of oil and secondary complications; hands-on bird anatomy and basic examination; and bird handling, intubation/hydration. Sign up for the training here.

Learn more about the work of the Clallam MRC on oil spill preparedness on their website at www.clallamcountymrc.org.

San Juan Retreat: looking forward

San Juan

The San Juan MRC is forging a new path in their work to protect the marine resources of San Juan County. Seven newly-appointed members joined to fill out the 15-member committee, bringing a wealth of skills and knowledge to the table. The MRC recently held a retreat to discuss how they can build upon and expand the great work they have completed over the last 22 years.

In 2018, they are tackling a range of projects from restoring Pinto abalone to reducing vessel impacts on Southern Resident Killer Whales and establishing nearshore restoration sites, among many other areas of focus. With the help of this dedicated group of volunteers, the San Juan Islands will remain a gem in the waters of the Salish Sea.

Learn more about the work of the San Juan MRC at www.sjcmrc.org.
Member Spotlight: Lois Farrington
Island MRC
Lois Farrington participates in several projects, including Sound Waters University, Pigeon Guillemot Survey, European Green Crab Survey and the Forage Fish Survey. She is a retired clinical microbiologist with a BA in biology from Whitman College and a masters degree from Seattle University. Her career in microbiology included experience in molecular biology, virology, bacteriology, mycology, mycobacteriology, and parasitology, as well as laboratory management. In 1988 she upgraded laboratory methods and trained staff at Memorial Hospital in Sialkot, Pakistan. It is a pleasure in retirement to pursue her interests of hiking, fine art photography, traveling, and gardening.
Continue Reading »
Upcoming Events
March Northwest Straits Commission meeting

Friday
March 30
10:00 AM-12:00 PM

Open to the public.

WebEx - Conference call

Sunday
April 22
7:00 PM-9:00 PM

Join Snohomish MRC for this special series on ocean literacy featuring film screenings and presentations.

University of Washington Bothell

Wednesday
April 25
6:30 PM-8:30 PM

Join Snohomish MRC for this special series including presentations and film screenings.

Everett Community College