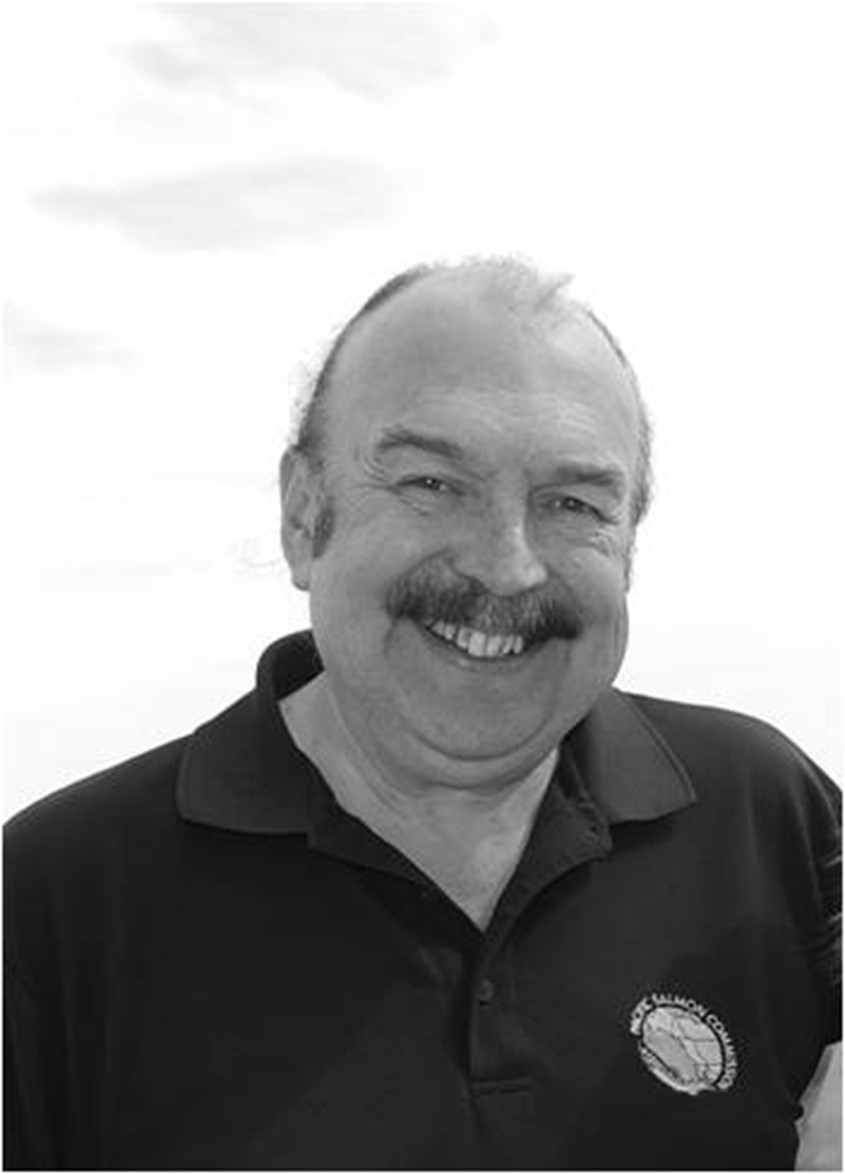 In memoriam, Terry Williams
The Northwest Straits Commission has lost a dear friend and mentor with the recent passing of Terry Williams, member of the Tulalip Tribes and a founding member of the Commission. Terry served as a member of the original Murray-Metcalf Commission that recommended the creation of the Northwest Straits Commission, and then stepped up to serve a member of the Commission from 1998 to 2017.
Terry's leadership in the creation of the Northwest Straits Commission built a strong foundation for the organization. He was its longest serving member when he stepped down. During his tenure, he shared stories and knowledge that came from a deep understanding of the Salish Sea and a vision for the future that helped bring people together. He showed endless patience and kindness as he taught us all important lessons about history, treaty rights, and how to protect and restore the Salish Sea.
Our work is inspired by him, and will continue to be guided by his influence long into the future. We also know that we are just one of many organizations that he was involved with, and that he was admired by all who crossed paths with him. 
The Northwest Straits Commission is a regional coordinating body comprised of people who care about the marine areas where they live, and who work together to protect and restore marine resources.
The Northwest Straits Commission carries out regional conservation projects and supports the work of seven Marine Resources Committees through funding, technical support, training and regional coordination.
Find us on:  Facebook   Twitter   Instagram   LinkedIn
More About Us and the Northwest Straits Region »
August 2022 Commission meeting
August 26
SW Lummi Island Beach Cleanup – Whatcom

Whatcom MRC

Many thanks to the volunteers and staff who headed out to southwest Lummi Island for a beach cleanup last month. Whatcom County MRC partnered with Lummi Island Heritage Trust to coordinate the cleanup, held on a remote beach accessible only by boat. Eighteen volunteers from Bellingham and Lummi Island were transported on a landing craft boat to the beach and collected garbage from the beach throughout the morning and into the afternoon. Whatcom MRC has hosted remote beach cleanups in the area since 2019. Read more about their work here.

Crabber Education – Snohomish

Snohomish MRC

The Snohomish MRC headed out to talk to recreational crabbers in person at the 10th Street Boat Launch in Everett over the first few weekends of crabbing season in early July. Volunteers spoke to over 350 crabbers with information on how to make sure they don't lose their pot.

With an estimated 12,000 crab pots lost in Puget Sound every year, reducing the number of lost pots helps keep harvestable crabs from being trapped in a derelict pot. Click here for tips on how to ensure you can Catch More Crab!

San Juan takes a closer look at False Bay

San Juan MRC

False Bay is of great biological significance to the San Juan Islands and the Salish Sea, and is an important recreational site for residents and visitors. San Juan MRC kicked off a project this summer to carry out outreach and monitoring to help ensure the natural areas are preserved and remain desirable for recreation, and to better understand the growth of algae in the bay.

Outreach, done in partnership with Friends of False Bay, is focused on the biodiversity of the bay, why it is protected, the importance of eelgrass, and why visitors must keep their dogs on leash.

Monitoring is focused on a genus of algae (Ulva) that blooms annually in the bay every summer, affecting marine life and human enjoyment of the area. To provide a better understanding of Ulva and what may be influencing its growth within the bay, an intern, jointly supervised by the MRC and Friday Harbor Labs, is leading monthly monitoring efforts assisted by MRC members.

Click here to read more about San Juan MRC's work in False Bay.

Member Spotlight: Patti Gobin
San Juan MRC
Patti Gobin has over 25 years of Community Development experience with the Tulalip Tribes. Presently, Ms. Gobin is with the Natural Resource Treaty Rights office working with state, local and federal agencies regarding those issues that impact the life ways of the Tulalip Tribes. In addition to her years of experience, Ms. Gobin is a member of the Tulalip Tribes and is well versed in the culture and history of her people. Her personal goal is to invest in the future of the Coast Salish community, helping to affect a sustainable future for the next generations to come.
Continue Reading »
Upcoming Events
August 2022 Commission meeting

Friday
August 26
10am

Check back for agenda and meeting materials. 

Join Zoom Meeting Click here

Meeting ID: 867 6253 0624

Passcode: 892655

September 2022 Commission meeting

Friday
September 30
10am

Check back for agenda and meeting materials. 

Join Zoom Meeting Click here

Meeting ID: 827 0526 3892

Passcode: 483535

 

 

December 2022 Commission meeting

Friday
December 09
10am

Check back for agenda and meeting materials. 

Join Zoom Meeting Click here

Meeting ID: 814 9176 3145

Passcode: 787870