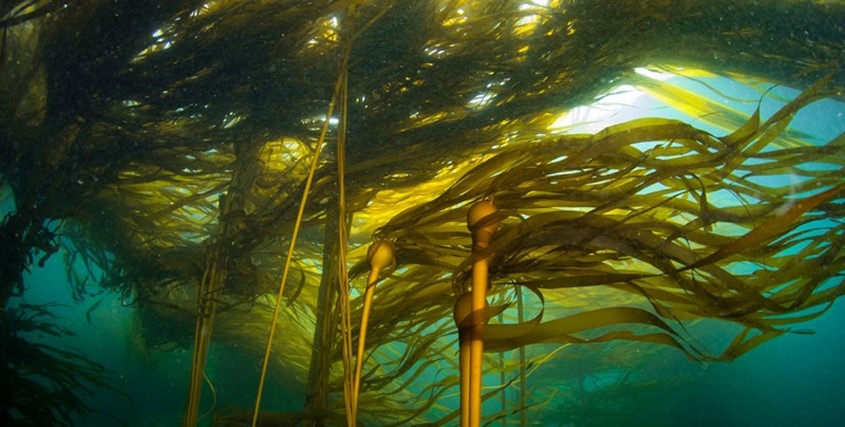 Public Comment Period Open: Puget Sound Kelp Conservation and Recovery Plan
The Puget Sound Kelp Conservation and Recovery Plan public comment period is now closed. Thank you to all who read the Plan and provided input.
Initiated in 2016 as part of the Puget Sound rockfish recovery effort, scientists and resource managers used a collaborative approach to review local science and policy relating to kelp forests. Coordinated action is needed to reverse downward trends in kelp populations by addressing both longstanding and emerging stressors. 
The draft plan is still available to read at http://bit.ly/KelpPlan_1219. After comments and other input are incorporated a final draft will be shared.  
We're hiring!
Join the Northwest Straits Commission team as an Ecosystem Project Coordinator. Learn more and apply at bit.ly/3844Of6. Closes January 27, 2020.  
The Northwest Straits Commission is a regional coordinating body comprised of people who care about the marine areas where they live, and who work together to protect and restore marine resources.
The Northwest Straits Commission carries out regional conservation projects and supports the work of seven Marine Resources Committees through funding, technical support, training and regional coordination.
Find us on:  Facebook   Twitter   Instagram   LinkedIn
More About Us and the Northwest Straits Region »
January Commission Meeting
January 31
Coupeville Library, Whidbey Island
Island MRC issues their 2019 annual report

Island MRC

Each MRC boasts a list of accomplishments, and Island MRC has recently published their 2019 annual report. Read about their members and what they did in the past year, including bull kelp, eelgrass and forage fish monitoring, along with a lot of local education and outreach. 

Kids on the Beach Science Symposium

Skagit MRC

Conway School 8th graders hopped on a bus to their 2019 Kids on the Beach Science Symposium last week at Padilla Bay Reserve. The program starts with class time spent developing a research question, followed by a fieldwork day on the beach to collect data, and wraps up with a science symposium where they have an opportunity to share the results of their research on beach enhancement and surf smelt spawning and fish species richness.

Their presentations showed that they came away with a great understanding of the scientific process and learned a lot about restoration and forage fish. As one student exclaimed, "I would come back to do it all again!" That's exactly what Skagit MRC had in mind for this project - to inspire the next generation of scientists. Learn more about the program at www.skagitmrc.org.

Podcast: OCTOPOD visits the Northwest Straits

Northwest Straits Initiative

Last month the team from OCTOPOD recorded a podcast at our conference and they've recently posted their episode from the event! Click through to listen to some of the passionate people who help preserve and protect the Northwest Straits marine ecosystem.

The episode features a mash-up of 9 interviews from a variety of roles and locations within the initiative, with a focus on citizen (or community) science. We hope you are all inspired by them to discover a new way to take action in your communities!
Member Spotlight: Patti Gobin
San Juan MRC
Patti Gobin has over 25 years of Community Development experience with the Tulalip Tribes. Presently, Ms. Gobin is with the Natural Resource Treaty Rights office working with state, local and federal agencies regarding those issues that impact the life ways of the Tulalip Tribes. In addition to her years of experience, Ms. Gobin is a member of the Tulalip Tribes and is well versed in the culture and history of her people. Her personal goal is to invest in the future of the Coast Salish community, helping to affect a sustainable future for the next generations to come.
Continue Reading »
Upcoming Events
January Commission Meeting

Friday
January 31
10:00 AM-3:00 PM

Coupeville Library, Whidbey Island

February NWS Commission Meeting

Friday
February 28
10:00 AM-12:00 PM

To join the WebEx meeting, click here. Enter your name and email address and click "Join."

For audio conference, dial: 1-415-655-0001, access code: 804 689 071. 

WebEx

2020 NWS Initiative Retreat

Thursday-Friday
March 26-March 27