Our Partners
The Northwest Straits Commission works in partnership with the seven Marine Resources Committees as well as our non-profit partner the Northwest Straits Foundation. 
Our work is also done in partnership with the Puget Sound Partnership, through the National Estuary Program of the US Environmental Protection Agency. 
The Marine Resources Committees and Commission work in collaboration with local, federal, state and tribal governments and non-governmental organizations in our region, including WA Dept of Fish & Wildlife, WA Dept of Natural Resources, City of Bellingham, National Oceanic & Atmospheric Administration, US Geological Survey, Washington Sea Grant, Puget Sound Restoration Fund, Stillaguamish Tribe, Samish Indian Nation, Swinomish Tribe, Tulalip Tribes, Jamestown S'Klallam Tribe and many others.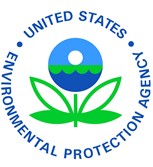 This site has been funded wholly or in part by the United States EPA. The contents of this site do not necessarily reflect the views and policies of the EPA, nor does mention of trade names or commercial products constitute endorsement or recommendation for use.